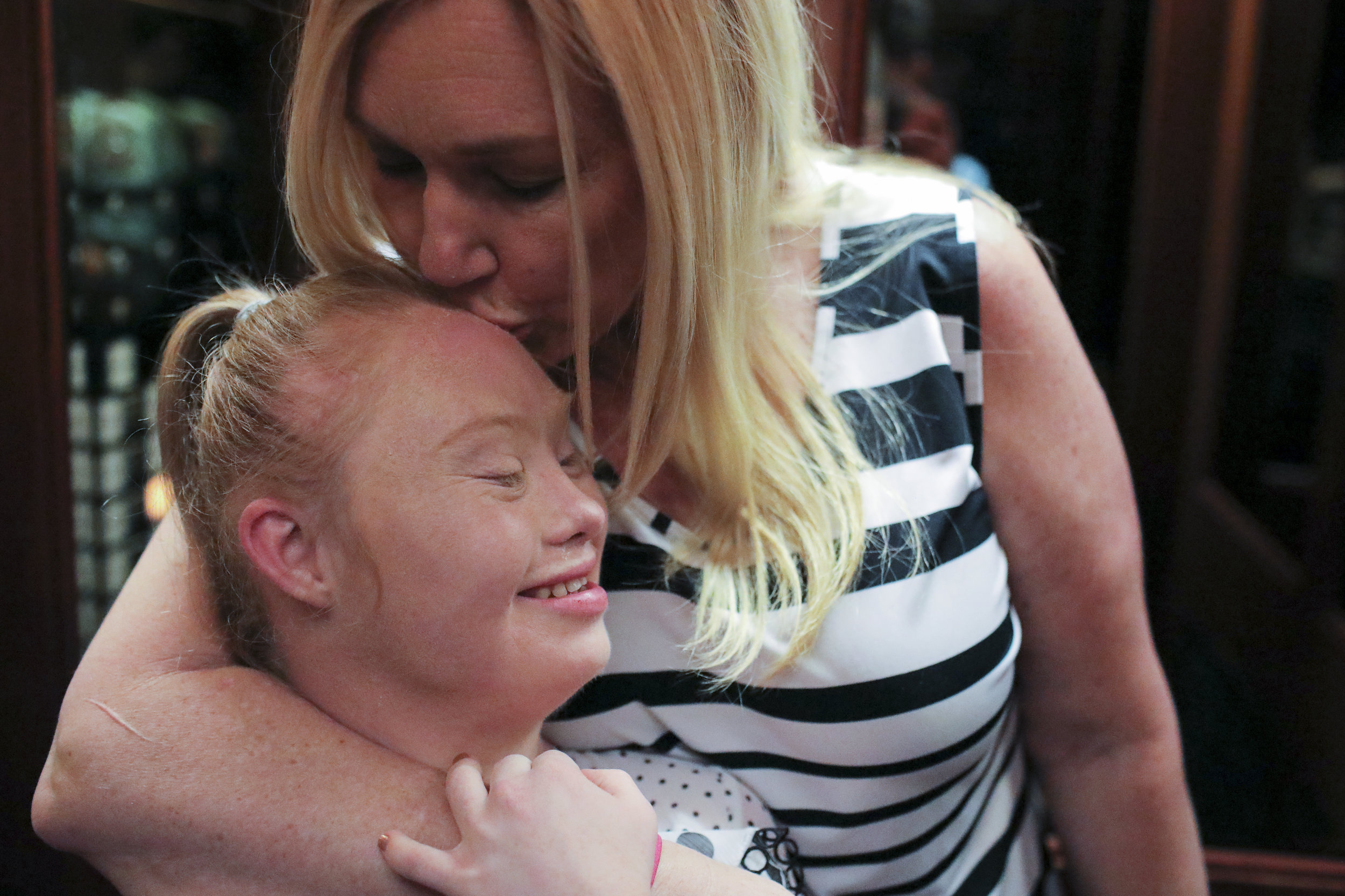 Madeline poses for a portrait before walking in the Burning Guitars presentation at New York Fashion Week.
Rosanne Stuart, Madeline's mother and manager, checks emails as Madeline is prepared to leave their hotel for the day. Rosanne manages both Madeline's career and her own building surveying business that she operates in their native Australia. Throughout fashion week, Rosanne averages three hours sleep a night.
Madeline's mother and manager, Rosanne, ties Madeline's shoes before exiting a dress fitting.
Madeline eats her lunch in a restaurant in midtown Manhattan. Madeline eats a grilled chicken wrap for lunch every day.
Rosanne and Madeline walk through Times Square in New York between fashion shows. Madeline debuted in her first runway shows at New York Fashion Week and the city holds a special place in both Madeline and Rosanne's hearts.
Madeline is prepared backstage before walking in the Lulu Et Gigi runway show.
Madeline poses with two male models backstage before walking in the Burning Guitars runway show. Madeline has been roundly embraced by the fashion world and when backstage, models constantly request photos with her.
Madeline watches on as clothes are steamed for a show in Manhattan's Lower East Side.
Madeline walks the runway in the House of Byfield presentation. Madeline is in constant demand, often walking in three shows a day.
Madeline looks through a window as her mother is interviewed by a reporter at the Huff Post. Madeline has incredibly limited vocabulary and her mother typically takes care of the verbal side of media interactions.
Rosanne shields Madeline from falling rain. Rosanne has been a single mother since Madeline's birth and the two share an immense bond.
Madeline and Rosanne wait for their dinner at the Remedy Diner in downtown Manhattan. The two frequent the diner most nights due to its 24 hour service. Dinner is eaten once all shows are done, sometimes as lat as midnight.
Madeline sits in a taxi cab in Manhattan's Upper East Side.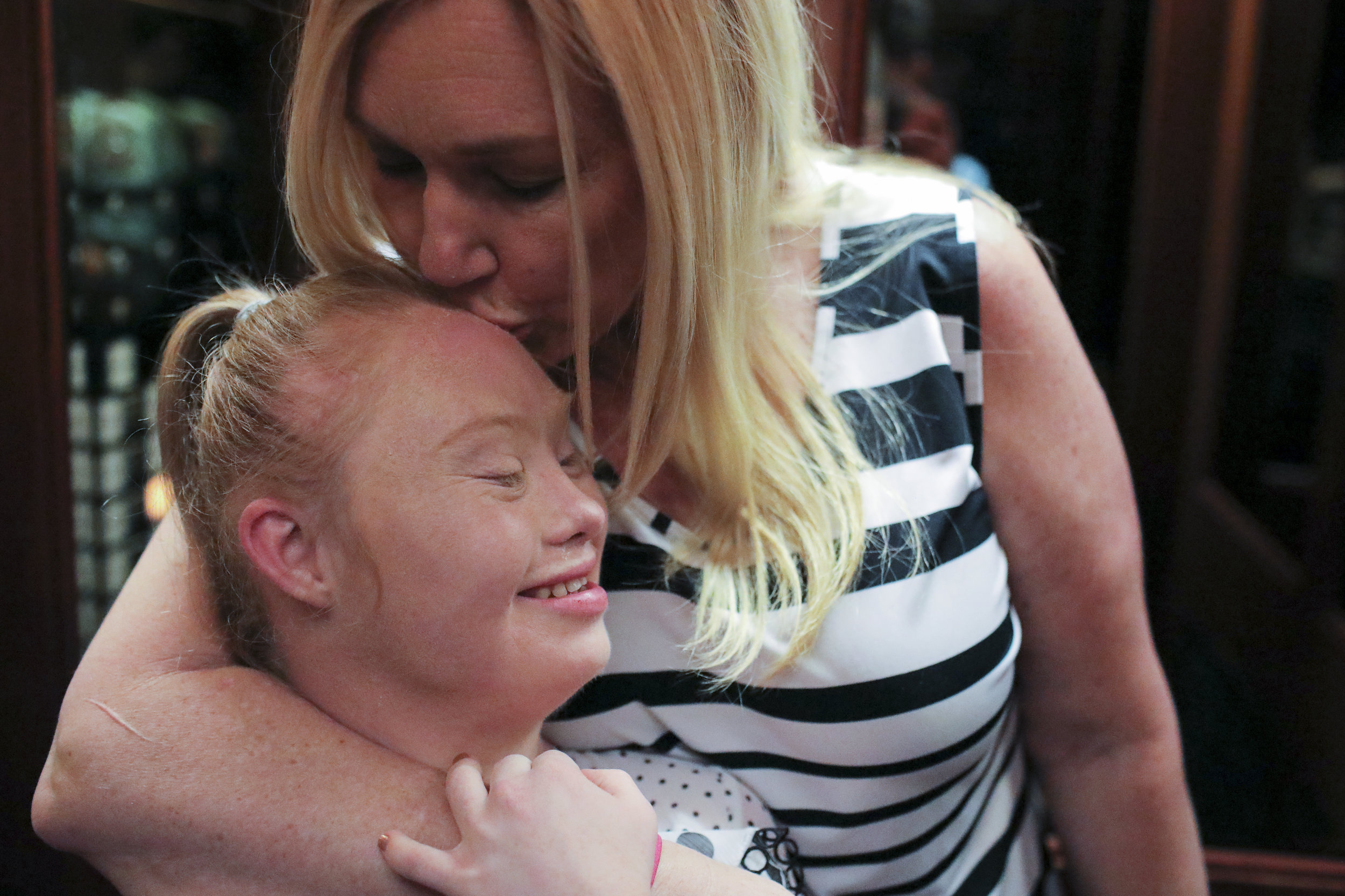 Madeline and Rosanne embrace in an elevator.
Madeline speaks to her boyfriend, Robbie, via FaceTime in her hotel room before sleeping every day. Madeline has been dating Robbie, who has autism, for three years. Their favorite ways to spend time together is to go bowling or the cinemas.